This is a free fortnightly newsletter about the New Zealand Net.
If you would like to be notified by email when a new edition is published, please contact ZL1NZ.
Browse our Newsletter Archive and List of Net Tips.
Featured key

By Gian (Ian) IK4EWX
Here is a fine bug developed "down under", in Sydney Australia. I'm sure you know it: the Buzza model 100.
I bought it recently from Christian F9WT, a fine op who wanted to reduce his collection.
I disassembled it totally, and cleaned all rusted parts in vinegar. The base was repainted by my friend Davide IK4DCT.
Assembled again, it is two days that I am using it (covid home confined…), and it is a very fine bug.
It is part of the J36/Lightning family, but has a two pivot system as in the MAC bugs.
It is better than any J36 I know (apart from the Frattini J36 replica, a true champion).
Well balanced and silent, it has a lowest speed around 22 wpm – a UFB bug.
So now I know that you "down-unders" were very good at making bugs. I am thinking not only of the Buzza but also the great Simplex Auto!
I am thinking also that I haven't made a good choice deciding to not buy a NZ Supreme bug that F9WT also sold…
* If you have an interesting key for this feature, please send me a nice clear photo and a few words describing it.
---
QCX-mini, an impressive little package
Paul ZL1AJY had cataract surgery on one eye a few days ago. It went very well and was a timely upgrade to his vision, considering that his new transceiver is so small one could easily lose sight of it! Here are some of Paul's comments on the QCX-mini 5W 80m CW transceiver:

Very small but surprisingly easy to use, controls are almost "set and generally forget."
Audio-derived AGC has typical thump on very strong sigs. Not a big deal.
Plenty of audio to a pair of earbud type phones.
CW pitch is 700 Hz, a little high for me. This can be changed, but surface mount components are beyond my capabilities.
Tuning rates: 1 kHz, 100 Hz, 10 Hz.
Mode A or B iambic or straight key for the purist.
12.5V DC supply. Rig draws approx 100ma on RX, around 750ma on TX.
Output: 5 watts into 50 ohms, using a 12V supply.
The QCX has an option to display battery status in user-chosen max/min ranges. This requires removing the PCB to solder a link between two pins. This was not hard, and at the same time I was able to set the AGC gain/slope on a small daughter board.
Using reverse CW I can copy LSB. It's pretty hard going through the 700 Hz filter but usable if desperate.
I ordered the rig in early June, and it turned up here about a week ago. The process was fully tracked and the build list updated online every week.
My rig has two options: the high-stability oscillator and the AGC daughter board (audio AGC). I also opted to get the rig fully assembled in a case. It is available as a kit for about $45 less, but that would definitely require good eyes and good bench lighting!
When I ordered, the NZ dollar was about US $0.67. Total cost including delivery was NZ $265.
Tempted to grab a 40m version… 🙂
---
Photo flashback
---
Morse toys making a comeback?
Remember when you could buy toy Morse keys with buzzers and a handy Morse Code chart so you could send and receive secret messages? OK maybe you're too young!
But in Japan, these toy keys (yes, with buzzers) have recently appeared on the market. Measuring just 50mm long, they are even being sold in toy vending machines. The price is reported to be 500 yen (about NZ$6).
The Japanese are clearly developing a whole new generation of CW ops. 🙂
---
What's your maintenance strategy?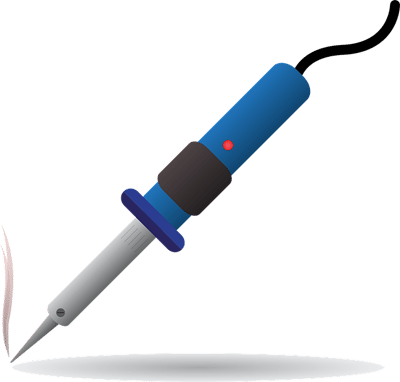 By Nick KC0YKO
My experience has shown that when it comes to maintenance (of any equipment) there are basically three strategies to consider:
Reactive
Preventive
Predictive
All have their place and it can be subjective for the equipment owner to identify the best strategy for a particular situation.
You must have some historical data for predictive, be willing to replace what is still working for preventive or weigh the potential consequences of a failure if you choose to apply reactive.
I regularly apply all three in the shack and with my job.
Reactive has the POTENTIAL to be costly if the failure actually does occur, while preventive IS costly because you will often replace functioning components based on an arbitrary interval (i.e. "they are old"). Predictive can be the most cost-effective because your "interval" is based on historical data collected from previous failures in the field (i.e. what happened to similar equipment and when).
We all must find our own comfort level and then it is simply a roll of the dice if we made the right choice.
---
Morse challenge
Here's a short and easy bit of CW. Your challenge is to tell me the callsign of this famous station and its operating frequency (yes, it can still be heard on the air).

Send your answers via radiogram, or email if you have no propagation.
Answer to previous edition's Morse Challenge
In NZ Net News 91, I asked you to spot the three differences in Morse characters shown on an old training key versus the current International Morse Code.
Several people got some of them, and one person got them all. But first, here are the answers:
PERIOD (also known as full-stop)
This was shown on the training key as .. .. .. as near as I can tell (the spacing between the pairs of dits is too short for a character space but too long for an element space). Nowadays, we use ._._._
See the next article to learn more about the double-dit signal.
DASH (or HYPHEN or MINUS SIGN)
This was shown as _…_ which is actually the double dash or "equal" sign [=] often written as <BT> which we use to separate the sections of a radiogram. We would use _…._ for the dash (or hyphen or minus sign).
Wouldn't it have made sense to represent the dash as simply a dash? 🙂
ERROR
This was shown as ……. (seven dits) whereas the current definition is "eight or more dits", sometimes written as <HH>.
Congratulations to ZL1AYN who got all three.
---
More dit dit details
By Bob ZL1AYN
In my army days, dit dit was the individual short break and used mainly in message handling.
For example, if sending a long group message one would send 50 or 100 groups at a time and end each line of groups with:
dit dit (short break) B (more to follow) K
If the receiving operator needed a repeat then he would come back with, for example:
<IMI> GR (groups) 35 TO 40 K
The sending operator (while he was looking for the groups) would send:
R dit dit dit dit dit dit dit dit
After he had located the groups, he would send:
<IMI> GR 35 TO 40 ABCDE FGH… (etc.)
The short breaks were used to keep the frequency open. If the delay was going to be extended then the transmitting operator would send <AS> <AR> (WAIT OUT) until he was read to re-establish comms and continue with repeats.

---
Video: Buzza 100 bug
---
Advertising archive
---
Suggestions?
If you have suggestions on how to make the NZ Net better, or things you'd like to see covered in these updates, please contact ZL1NZ. You might even like to write something for the newsletter.
Thanks for reading, and I hope to hear you soon on the NZ Net!
—
Neil Sanderson ZL1NZ, Net Manager
New Zealand Net (NZ NET)
3535.0 kHz at 9pm NZT Mon-Fri