This is a fortnightly newsletter about the New Zealand Net.
If you would like to be notified by email message when a new edition is published, please contact ZL1NZ.
You are also welcome to browse our newsletter archive.
Highlights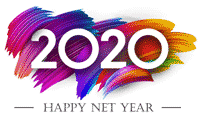 Welcome to the first NZ Net News of 2020! I hope you had a good break, and thanks to those who continued to check into the Net during the quiet season.
A New Year ritual for most traffic handlers is to file away the past year's collection of radiograms, and to start the new outgoing messages at NR1. This makes it easy to keep track of how many messages you originate each year.
Looking for a New Year resolution? Why not make a target for the number of messages you'll originate in 2020?
In December, total check-ins to the net (118) were down for the second month in a row. I hope that's the holiday effect, and maybe the summer propagation. I always dislike it when the days start getting shorter, but at least it means we're heading towards better conditions on 80 metres. 🙂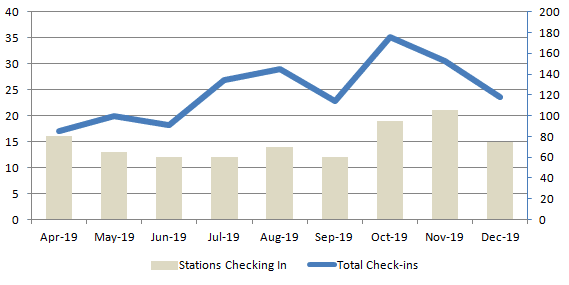 Here's our net report for December 2019, which was sent during the first net session of January:
NR1 R ZL1NZ 39/36 AUCKLAND 0800Z 1JAN20
=
NZ NET
=
DECEMBER QNI ZL1AJY 8 ZL1AYN 14 ZL1NZ 21 ZL1RD 6 
ZL1RED 2 ZL2GD 20 ZL2LN 1 ZL2MS 3 ZL2WT 8
ZL3AA 3 ZL3RX 5 ZL4CU 4 ZL4FZ 5 ZL4KX 4 
ZL4LDY 13 TOTAL 118 QTC 15
=
ZL1NZ
Word gets around
David ZL2WT keeps in touch with some of his former Radio Officer colleagues via a Facebook group. They were talking about the use of Morse Code on amateur radio, so David gave them a link to the NZ Net webpage, which elicited a couple of nice comments:
"Looks like you ZL guys have your stuff together. Good job!"
– Alan (former R/O aboard Cunard passenger ships, now living in USA)
"Some nice morse and rather nostalgic just listening to it."
– Ian (former R/O on various ships, now living in Canada)
---
20m CW net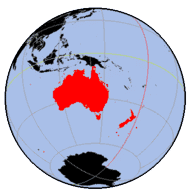 If you're interested in more CW net activity, you might like to check into the CWB net at 0600Z Mon-Fri on 14349.0 kHz.
The net is managed by expatriate Kiwi Roy VK6RR in Perth and other regulars are Peter VK4QC in Brisbane and Manny VK3DRQ in Melbourne. In summer, it's a fairly good circuit across the Tasman.
The net is at 0600Z, all year and resumes, after a holiday break, next Monday.

---
NZ Net Trivia is back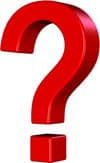 NZ Net Trivia returned, after a two-week break, on 8 January.
Questions are sent each Wednesday and stations have until the following Wednesday to send their answers via radiogram.
The questions are getting a little more challenging, but it shouldn't take more than a couple of minutes to find the answers with a bit of clever searching.
Your answer can be as short or as long as you like (but no more than 25 words in the text please).
In this week's edition, David ZL2WT went for bonus points by not only responding with the full name of New Zealand's Prime Minister, but also informing us that she is known in caucus as the "Mother of Dragons," which apparently is a reference to the TV show Game of Thrones.
So, NZ Net Trivia is a learning experience for me too. 🙂

---
New net activities?
With the start of a new year, I think it's a good time to once again look at ways to keep the net interesting for everyone who checks in (or even just listens).
We have NZ Net Trivia on Wednesdays, but there's no reason we couldn't do special things on other nights of the week. So if you have an idea (and, even better, if you're prepared to lead it) then please let me know. My only request is that we keep the net sessions to about 15 minutes as we do currently.
---
NZ Net audio archive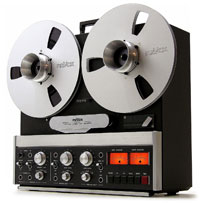 Missed an NZ Net session?
Our online audio archive has all of our trivia messages and monthly net reports, plus examples of traffic handling and even a few entire net sessions, recorded at ZL1NZ.
If you don't already have a Dropbox account, it's easy (and free) to create one.
---
Net tip: The prosign <AA> (line break)
When copying traffic, you may hear the special character di-dah-di-dah <AA> which is a line break.
A line break could occur in the address or signature of a formal message. For example:
NR99 R ZLGD 48/24 RANGIORA 0800Z 1JAN20
=
NEIL SANDERSON ZL1NZ <AA>
NZ NET MANAGER <AA>
33 SEACLIFFE RD <AA>
HILLSBOROUGH <AA>
AUCKLAND 1042 <AA>
TEL 022 106 8048
=
THIS MESSAGE HAS A LONG ADDRESS AND SIGNATURE BOTH OF 
WHICH CONTAIN LINE BREAKS STOP LINE BREAKS ARE NOT COUNTED 
IN THE CHECK NUMBER
=
GRANT DANIEL ZL2GD <AA>
NET CONTROL STATION <AA>
NZ NET

The example above has as many words in the address and signature as it does in the text – but that's not at all unusual in cases where messages are to be delivered to non amateurs (via post, telephone or email) or where it's important to note a person's position (an emergency coordinator, NZART councillor, etc.).
We don't use standard punctuation symbols in formal traffic, so the line break helps make addresses and signatures clear.
We do NOT count special symbols such as line breaks and double dashes in the message check numbers.
---
Suggestions?
If you have suggestions on how to make the NZ Net better, or things you'd like to see covered in these updates, please contact ZL1NZ. You might even like to write something for the newsletter.
Thanks for reading, and I hope to see you soon on the NZ Net!
—
Neil Sanderson ZL1NZ, Net Manager
New Zealand Net (NZ NET)
3535.0 kHz at 9pm NZT Mon-Fri