This is a fortnightly newsletter about the New Zealand Net.
If you would like to be notified by email message when a new edition is published, please contact ZL1NZ.
You are also welcome to browse our newsletter archive.
Highlights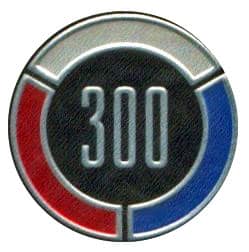 Next Monday's session of the New Zealand Net will be our 300th!
Even if you're just an occasional QNI, I really hope you'll check in with Grant ZL2GD on Monday. Can we break our record of 13 check-ins in a single session? Let's give it a try, shall we?
In other news: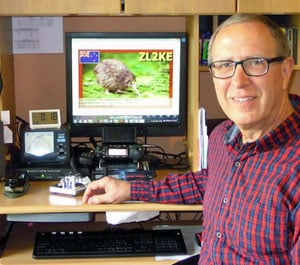 Steve ZL2KE in Masterton has checked into the couple net a couple of times in the past fortnight. Hope to see lots more of you Steve!
NZ Net Live on Zoom. Each session of the NZ Net has an accompanying video stream live on the video conferencing app Zoom. If you'd like to try this but have mislaid the instructions on how to connect, please send me an email.

---
Sangster Shield QRP CW contest this weekend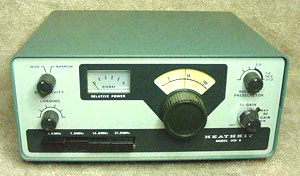 Low-power enthusiasts will be aware that the annual Sangster Shield contest is this weekend, from 2000 to 2300 both evenings on 80 metres.
Good luck to all, and let's hope 80m is QRN1.

---
Bingo! Bingo?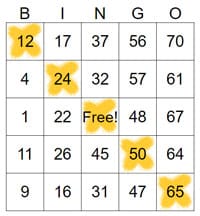 Is anyone interested in having a weekly on-air Bingo game after (or before) the Net?
This would be played using free online bingo cards, such as the example shown here, which you can fill in on your computer as you play, or print out before the game and mark the old-fashioned way.
Numbers would be transmitted in CW in fairly quick succession until there's a winner. First game would be QRS, then gradually getting a bit faster. The purpose is CW practice, so no prizes I'm afraid.
Please let me know if you're interested and I'll set up a trial game if there are 4-5 players at least.
---
Lockdown project
While looking for something to do during several weeks of lockdown for COVID-19, Roy G0VFS decided to design and build a bug key. Well, why not? Especially if you have the skills and the workshop that Roy obviously has.
Based on a Vibroplex, Roy calls his key a Virusperplexed, and he even went one better than the original, designing it to use magnets instead of springs.
Roy has posted photos taken during construction (you can even see how me made that beautiful nameplate).
To top it off, Roy had never used a bug, nor did he have one from which to take measurements. He did it all by looking at photos and videos online!
---
Inspiration for telegraph
In a recent NZ Net Trivia message, I asked what had inspired Samuel Morse to work on developing the electric telegraph.
The answer is the death of his 25-year-old wife Lucretia in 1825, while Morse was away from their Connecticut home working as a portrait painter in Washington DC.
Lucretia, the mother of five children, died following childbirth, but it was days before her husband received the news in a letter. (Some accounts say he was only told that his wife was seriously ill.) He rushed home, but his Lucretia had already been buried.
That, apparently, inspired Morse to work on developing a more timely means of communication.
Thanks to David ZL2WT and Grant ZL2GD for their radiograms in response to the trivia question.
Read more about Samuel FB Morse

---
An OM shows how it was done
This short video demonstrates message handling as it was done at the Marconi-RCA wireless station Chatham Radio WCC, on Cape Cod, Massachusetts.
Louis Masson, a retired 30-year RCA wireman, demonstrates the long-lost art of preparing an inbound radiogram at the Chatham Marconi Wireless Center which is now a museum.
Louis first types the transmission into the teletype perforator (on the right) to create a 5-level Baudot punched paper tape recording of the message.
The paper tape is then fed into the transmitter distributor, which in turn automatically sends the message to a teletype (on the left) where the message is printed on a continuous strip of paper.
The paper has adhesive on one side of it so that it can be "gummed" to the radiogram form (shown with the Marconigram header.)
The audio isn't very good on this recording, but you hardly need it to understand what's happening.

Video: Ben Heckscher
---
Net tip: BTN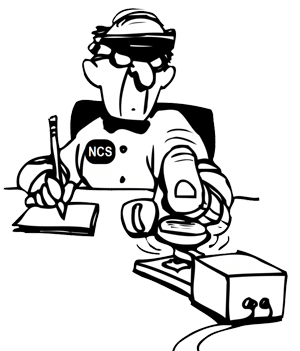 This net tip is what you might call "homebrew."
For a very long time I have been searching in vain for an officially recognised signal that net stations can use when they wish to turn the frequency back to the Net Control Station (NCS).
Sometimes no signal is needed. For example, if NCS asks you to QNG1 and you get no replies, then sending "NIL" will let NCS know they can resume control of the Net.
But sometimes it isn't quite so clear. For example, if NCS asks you to QNK (send traffic) on the net frequency, what do you do to inform NCS that you've finished?
My suggestion is that we adopt the abbreviation BTN for Back To Net.
If you've come across another abbreviation or prosign that you think would work better, please let me know.
---
Suggestions?
If you have suggestions on how to make the NZ Net better, or things you'd like to see covered in these updates, please contact ZL1NZ. You might even like to write something for the newsletter.
Thanks for reading, and I hope to see you soon on the NZ Net!
—
Neil Sanderson ZL1NZ, Net Manager
New Zealand Net (NZ NET)
3535.0 kHz at 9pm NZT Mon-Fri