This is a free fortnightly newsletter about the New Zealand Net. If you would like to be notified by email when a new edition is published, please contact ZL1NZ.
Browse our Newsletter Archive and List of Net Tips.
Featured key
* If you have an interesting key for this feature, please send me a nice clear photo and a few words describing it.
---
Quick notes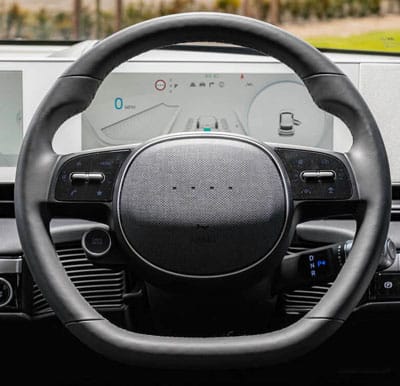 The Hyundai Ioniq 5 electric vehicle seems to be sending drivers a message in Morse Code via the steering wheel hub. Unfortunately, no one knows what EEEE is supposed to mean. Got a theory? Put it in a radiogram to me and I'll publish the most creative ones in the next newsletter.
NZ Net in the news: Gerard ZL2GVA wrote an article about NZ Net which appears in the latest edition of Solid Copy, newsletter of the CW Ops group.
The Australia Day Contest is a new event which will be running from 2200Z on 25 January to 1000Z on 26 January. Since the Aussies run fone as low as 3535.0 we may hear contest stations on CW or SSB. If NCS on Wed 26 Jan feels the frequency is occupied at 0900Z the net will move up to the first clear frequency. Also, please be mindful of the contest if you are asked to QNY. Always good to check the freq is clear before doing you QTC.
Correction: In Net News 71, it was stated that CW Academy requires students to use iambic keying. This is incorrect, although students must use paddles.

---
Tonga volcano: Radio nowhere to be heard
Volcanic eruptions in Tonga, followed by tsunamis, have dominated the news in recent days. Adding to the tragedy, there was very little communication, within Tonga and between Tonga and other countries, due to the undersea cable being damaged by the eruptions and satellite communications being hampered by thick clouds of ash.
HF radio could have been invaluable but, alas, there appear to be no radio amateurs in the country at the moment. That's a far cry from the situation in 1979, when there were several amateurs in the main island group, Tongatapu, with a club that provided licensing courses.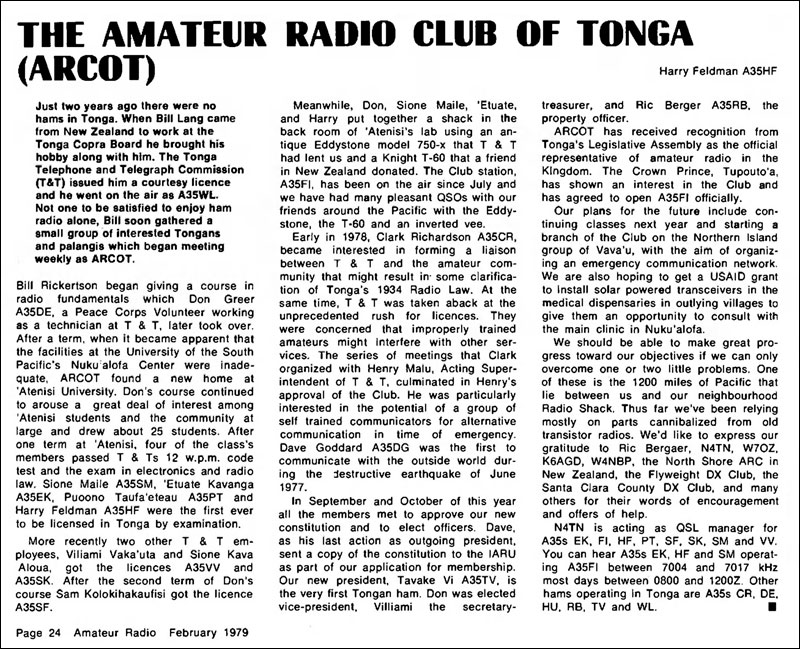 ---
Photo flashback
---
Audio: a busy net
Here's a full recording of NZ Net made on 12 January. It was one of our busier sessions, with six pieces of traffic handled.
For those who may be uncertain about net procedures, this is probably a good one to listen to (even though I got a bit distracted and sent the preamble slightly out of order).
Within the first five minutes of the net, two stations checked in with traffic and the two stations who would be receiving the traffic also checked in, so those four stations got paired-up and sent off-frequency (we only do this during the first five minutes of each net).
You might notice that the receiving stations were told QNU when they checked in, and were not given the usual <AS>, which is one way of letting other stations know that Net Control is sorting out the QNYs and is not ready for additional check-ins.
---
Video: Ashburton Aviation Museum
In a previous newsletter, I mentioned that the Ashburton Aviation Museum is preparing to do some CW operating during their Aviation and Military Extravaganza, scheduled for Waitangi weekend (5-7 February). I hope to have more information in the next newsletter.
Here's a video tour of the museum, with a glimpse of the main radio room (there is more radio gear in the control tower) at approximately 9:20 of the video.
---
A radio net in Tonga
By Neil ZL1NZ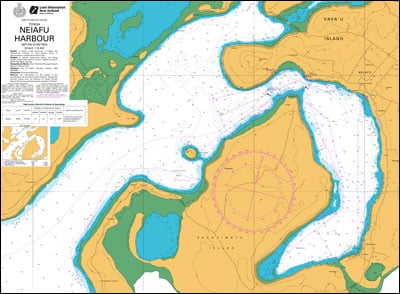 All this talk about Tonga and radio got me thinking about the summer of 1988-1989, which my wife and I spent on our yacht in the Vava'u Group (northern Tonga).
Summer is cyclone season, so most yachts leave the tropics for a few months. For those of us who chose to stay – about a dozen boats – it was a time to enjoy beautiful and uncrowded anchorages while never being more than a few hours from the main harbour at Neiafu, a large and sheltered inlet where most of us had established cyclone moorings.
Many of the yachts had ham transceivers (some even had licensed operators!) but I was the only CW operator in the group.
Every evening I copied the South Pacific weather synopsis and forecast in Morse from Wellington Radio ZLW. Then I would read the forecast over the marine VHF radio so the other boats would have it too. When I finished, other boats would often call to talk about the weather or just to say good evening to the group.
One day Judee and I were visiting a luxurious 63-foot motorsailer from the USA, which was tucked up by itself at the far southern end of the harbour. The boat had every bit of gear you could imagine (the air conditioning was amazing!) and I remember the owner showing me the Morse Code reader connected to his ham transceiver. Then he confided that, even though he could pick up the weather from ZLW himself with his decoder, he always listened for the evening weather net on VHF, and used it to fill in the characters that his Morse reader had failed to copy. 🙂
---
Audio challenge
Ready to play? Just listen to the following question and send your answer to ZL1NZ via radiogram.
The answer to the Audio Challenge in NZ Net News 71 was ZSC Cape Town Radio, listening on 4/8/12/16 MHz.
---
Net tip: QRA
In NZ Net News 71, I talked about the Q Signal QRZ which means "you are being called by …".
There is a similar sign QRA which can be very useful in some situations. QRA means "the name (or callsign) of my station is …"
Let's say I am working a station and copying them OK, but not sure I have their callsign correctly. I might send something like:
OK BILL TKS FOR RPRT FM DUNEDIN = QRA?
If I were to send QRZ? the other station might wonder whether I'm hearing them at all, or even if I'm looking for other contacts. QRA is nice and specific, indicating that I just need the callsign.
---
Advertising archive
---
Suggestions?
If you have suggestions on how to make the NZ Net better, or things you'd like to see covered in these updates, please contact ZL1NZ. You might even like to write something for the newsletter.
Thanks for reading, and I hope to hear you soon on the NZ Net!
—
Neil Sanderson ZL1NZ, Net Manager
New Zealand Net (NZ NET)
3535.0 kHz at 9pm NZT Mon-Fri